Physical Address
Mailing Address
33949 Oil Well Road
P.O. Box 100691
Punta Gorda, FL 33955
Cape Coral, FL. 33910
Contact Email Address is: officers@swfsa.org
SWFSA Club Facts
Southwest Florida Sportsman's Association was founded in 1993. See Club pics to see the plaque with their names.



The property is located at 33949 Oil Well Rd, City of Punta Gorda, Charlotte County, Florida 33955. The property consists of ~35 acres. GPS Coordinates (26° 48' 13.59" N , 81° 53' 30.42" W ). See picture below.



There are 3 covered shooting bays each with man-made berms.



Bay 1 is a 65 yard rife and pistol range with approximately 8 individual shooting stations.



Bay 2 is a 100 meter rifle range with approximately 8 shooting stations.



Bay 3 is a 25 meter pistol and rifle range with approximately 15 shooting stations.



No Shotgun Trap and Skeet facilities exist at SWFSA.



Facilities have a Portable Toilet with no running water or other services.



There is plenty of wildlife on the property that should be respected.



The total number of memberships is approximately 608.
Approximately 300 Annual Individual and Family Memberships plus 308 Life Memberships.



Acquired additional property to improve safety and functionality.



Future Plans: (no specific order)
Make Club improvements based on the additional property purchase



Create Storage for holding Target Stands and Supplies



Install Electricity, Water, Septic, and Small Clubhouse



Create New or Improved Access Road and Entrance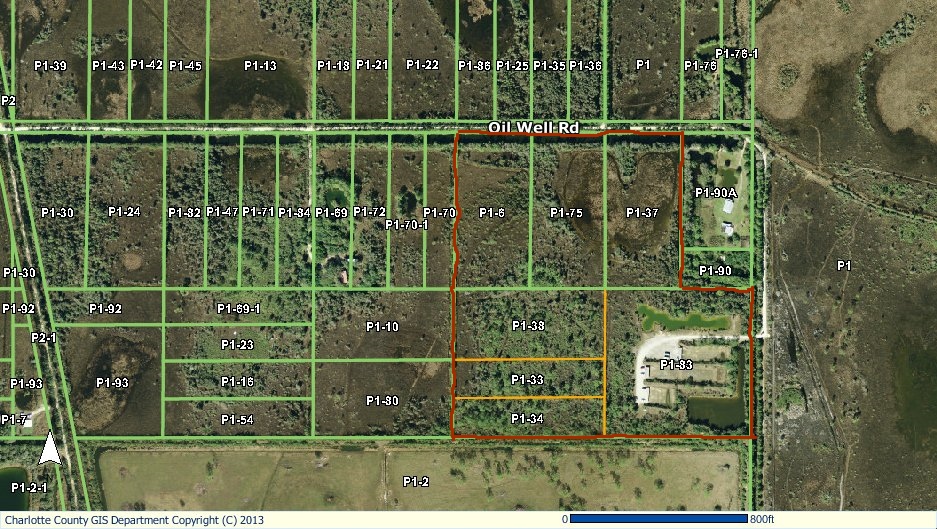 SWFSA property is outlined in Red.
Charlotte County, FL GIS System. Note we are located in Block 22 and 23 in T42-R24-Sec22 Block. (Bottom middle of grid).
Charlotte County GIS